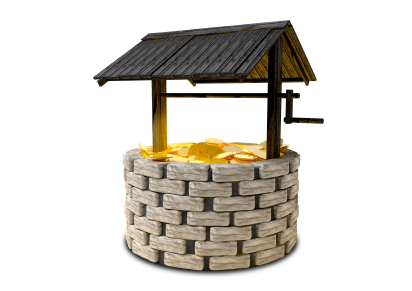 Lawmakers finally posted the two-month-overdue
budget compromise
online just before midnight last night. The
429-page bill
and accompanying
207-page money report
will face votes in the House and the Senate this week before heading to Gov. Pat McCrory.
What's it got inside? Let's just look at the things I picked up on:
Teaching Assistants have been approved! Wait. Only existing teaching assistants. So those 2 that were cut at the first of the year at my daughter's school because of uncertainty won't be added back.

The standard deduction where a couple pays no tax rises from $15,000 to $15,500. Now if we could only raise the minimum wage and get their wages to rise so they could get into a better tax bracket altogether...

Car owners are getting it rough: The DMV is raising fees, local governments can charge heftier per-vehicle taxes and late fees for registrations are levied. So be ready to see even more mopeds?

Though a new "Save the Honeybees" license plate is going to contribute monies to the NCSU Apiculture program. That's good news for our county, with our bee farm equipment suppliers.

State Highway Patrol salaries have been raised 3%.

I'm going to cut and paste this next bit so that I get it right: prohibits the state's Department of Health and Human Services from contracting "family planning services, pregnancy prevention activities, or adolescent parenting programs with any provider that performs abortions," an apparent swipe at Planned Parenthood. However, the measure goes on to say it does not restrict contracts issued under the Medicaid program. (Yeah, I don't know what that really means either.)

Victims of the state's eugenics scandal are going to finally be paid another portion of their award,...but not the whole thing. Because why hurry on helping reduce THAT horrible blemish in our state's history?

Moves our state attractions like zoos and museums from the Dept. of Dept. of Environment and Natural Resources over to the Department of Cultural Resources instead, and gives Dept. of Cultural Resources more flexibility to raise admissions fees. Will this make these even harder for segments of our citizenry to visit these gems? We'll see.

The vote in the NC House and the Senate is predicted to take place this week. Pat McGrory will then have to sign it.
Read a synopsis of highlights from WRAL at
http://www.wral.com/north-carolina-budget-compromise-released/14900430/#qXGSU64Gisrqthl5.99
Read the entire 429 page bill for yourself HERE:
http://www.ncleg.net/Sessions/2015/budget/2015/H97-PCCS30420-LRxfr-6.pdf
Or if you like to look at financial budgets more than me, check out the money report HERE:
http://www.ncleg.net/sessions/2015/budget/2015/Conference_Committee_Report_2015-09-14.pdf